Only a minority of patients who stand to benefit from potentially life-changing medicinal cannabis prescriptions will be able to access it after laws change on 1 November, experts have warned.
Despite the potential to help thousands with conditions like epilepsy, multiple sclerosis and nausea from cancer treatment, The Independent has learned that most doctors are so far refusing to prescribe.
Medicinal cannabis prescriptions have already been approved for Alfie Dingley and Billy Caldwell, two boys with rare forms of epilepsy whose parents' campaigns were instrumental in changing legislation.
But other families in a similar position who have applied for licenses through a temporary approval panel are being "frustrated" by flat refusals from their doctors.
Alfie Dingley's mother, Hannah Deacon, helped coordinate a public campaign to access the cannabis extract helping Alfie "live a normal life" and now works as an ambassador for cannabis campaign group End Our Pain.
She has been working with 16 families who have been trying to access cannabis for their epileptic children, but in all but two cases the families were refused by their doctor when they asked to try the treatment, while the families who had their paediatrician's support were rejected by the temporary approval panel and told to try a medicine not currently licensed in the UK.

"It's very frustrating because all the families are coming back to me saying 'my doctor still says they won't do it'," Ms Deacon added. "They have all tried everything available to them, and their children are still very, very sick. So they're prime candidates for trying cannabis medicine – it might not work for them like it does for Alfie, but when you're in that situation you just need to try everything."
The cannabis treatment used by Alfie is a "whole plant extract" which contains dozens of cannabinoids and chemicals called terpenes. Many patients report greater benefits from these extracts than cannabis-derived pharmaceutical products which contain just one or two cannabinoids, but they cannot be tested or licensed in the same way as conventional medicines.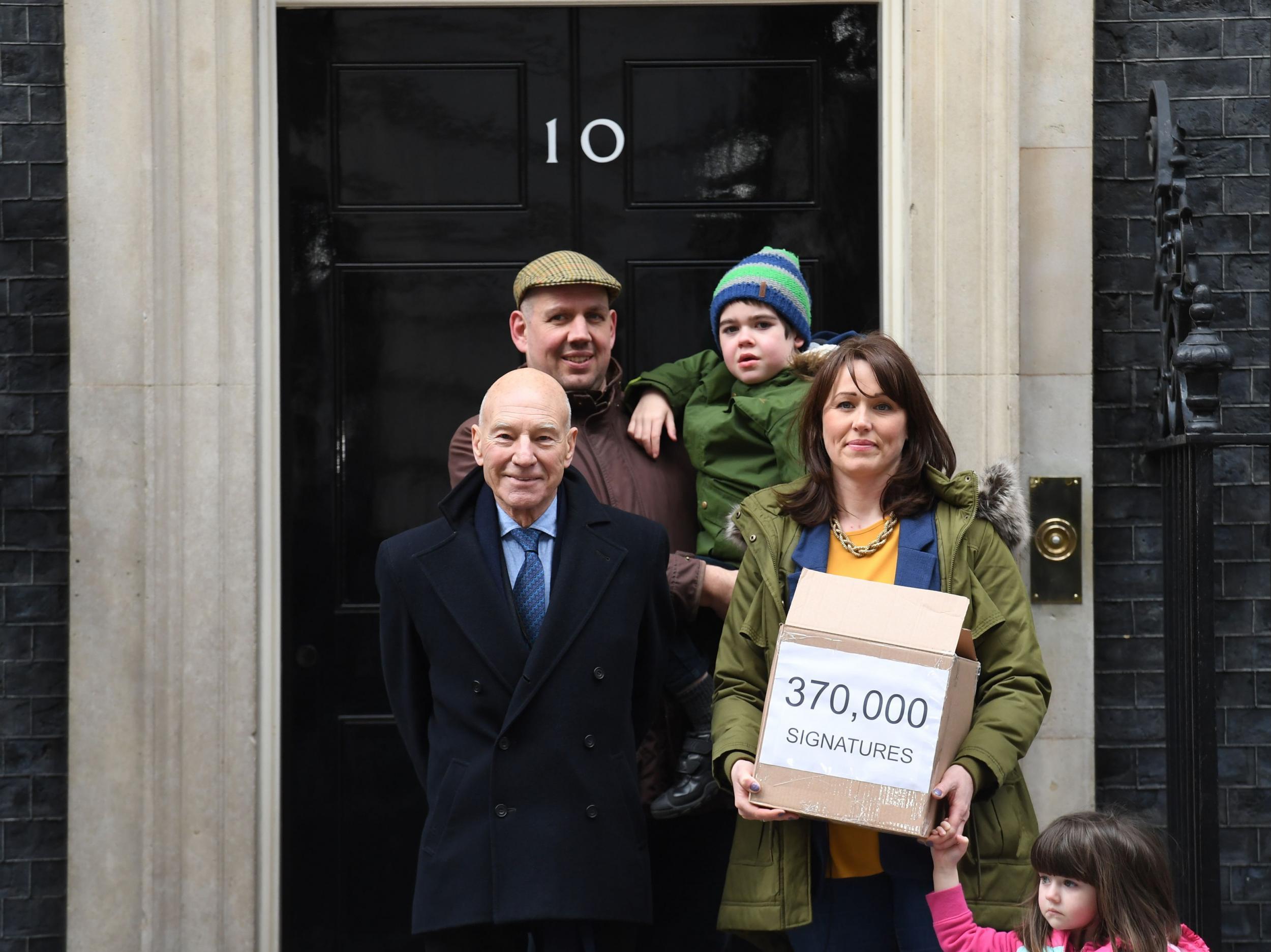 This could pose legal problems for doctors.
"If a neurologist prescribed private, medicinal cannabis for a multiple sclerosis symptom, and some side effect or harm happens to the patient, even if it's mild, then legally that neurologist is in great difficulty if there is no license for that [cannabis preparation]," Dr Waqar Rashid, a consultant neurologist at St George's Hospital specialising in MS told The Independent.
In Dr Rashid's view, the only system that could protect doctors and their patients would be to prescribe through a registered medical trial – potentially limiting numbers and increasing costs.
"To say people can prescribe this from November is not correct, really," he said. "Even with the best will in the world we're looking at very selective numbers of neurologists prescribing this and it would need the infrastructure to support it."
UK news in pictures
Show all 50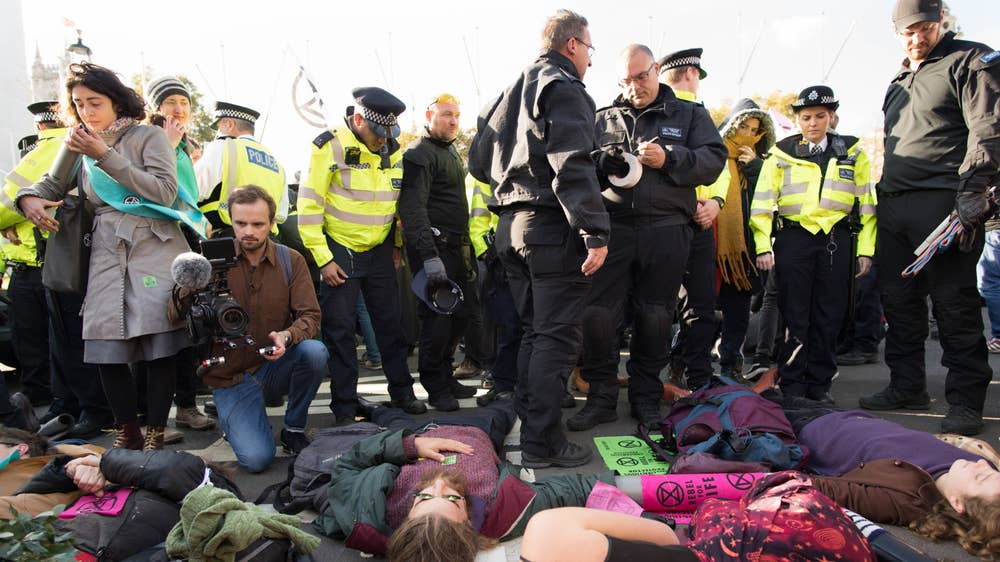 Other doctors are looking to expand this base of understanding among doctors and hope to make it more mainstream in time.
"The big barrier to prescription will be the doctors really," Professor Mike Barnes, a neurologist and consultant on medicinal cannabis who helped secure Alfie Dingley's prescription. At the minute it's a blanket 'no' where families have applied. One said 'it's a passing fad' but others have said we're not doing it because there's no evidence from double-blinded, placebo-controlled trials [used for licensing other drugs]."
"That's sort of understandable in one way[…] but you have to remember these children continue to be on many different anti-convulsants, and their epilepsy is not controlled. You have to take into account the side effects of that existing medication and damage to the developing brain of continued seizures."
Professor Barnes has established the Medical Cannabis Clinicians Society, which has already enlisted around 60 doctors for its inaugural event next month and will include training on key areas like dosage and side effects.
Over time he hopes this will give a "small core" of doctors who can help establish cannabis treatment in their hospitals and specialities. They will also be a way of overcoming the reservations of cash-strapped NHS clinical commissioning groups which will be required to fund the treatments and are also stuck without guidance from the government.
Home Office legislation reclassified cannabis and set out it should only be prescribed by specialist doctors – rather than GPs. Detail of how this is regulated and funded is due from the Department of Health and Social Care before 1 November – but has yet to be released leaving the health service in the dark.
Meanwhile, patient groups and charities are already being approached by patients enquiring about the potential of cannabis treatment, and have urged the government not to allow delays that could penalise patients who can't afford to go private.
"This law change is a landmark moment and could have a huge impact for people with multiple sclerosis," Genevieve Edwards, director of external affairs at the MS Society, said.
"More than 100,000 people in the UK live with this often painful and exhausting condition and cannabis for medicinal use could help roughly one in 10 of them get relief from pain and muscle spasms."
"However, we're concerned that people won't be able to access cannabis for medicinal use on a wide scale from 1 November. It is critical specialist doctors have the support and information they need to prescribe in a fair and timely way on the NHS."
The Independent approached the Department of Health and NHS England for comment on these issues but both groups declined to comment in advance of the guidance.